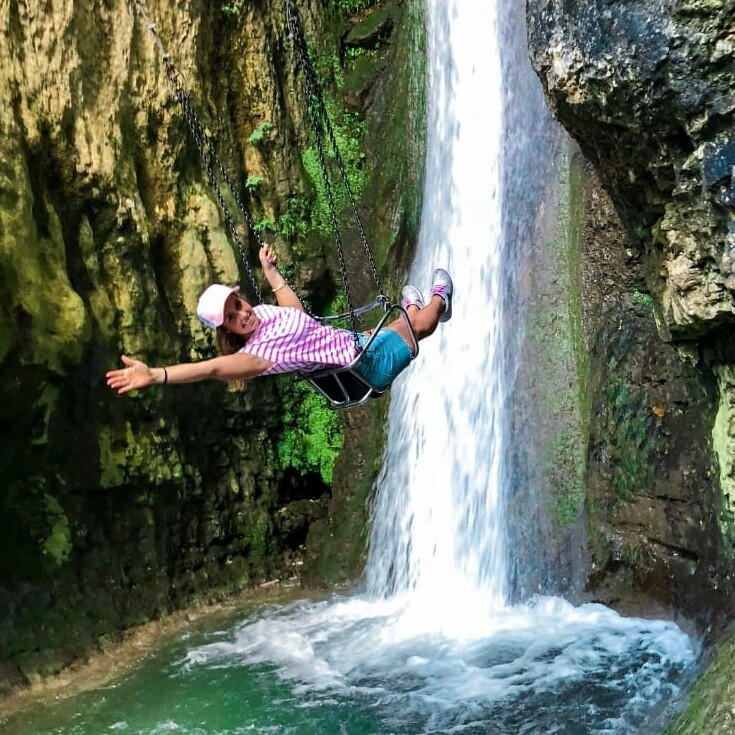 Per sfuggire a una giornata troppo calda, a pochi chilometri dal Lugana Marina c'è un'oasi fresca ed accogliente, il Parco delle Cascate di Molina.
Il territorio, caratterizzato dall'abbondanza d'acqua, è reso particolarmente suggestivo dallo scrosciare delle numerose cascate, dallo scorrere dei torrenti negli stretti fondovalle dai ripidi versanti, a volte impetuoso e a volte più lento con la formazione di piccoli laghi dalla colorazione verde, e dalla presenza di ampie caverne.
Il Parco delle Cascate dispone di svariati sentieri e itinerari percorribili a piedi e ben segnalati, di diversa durata e difficoltà, si passa così dalla Cascata dell'Orso con il suo profondo Pozzo, a quella Verde e alla Quareta, detta "Cascata Nera" con la divertente altalena acrobatica che giunge fin quasi a toccare l'acqua; dalla Caverna dell'Orso, con scene di caccia dipinte sulle pareti, alla zona delle Croci Misteriose incise nella pietra e alla Piazzola Panoramica, con splendida vista sul Parco.
A luglio – la terza domenica – si tiene inoltre la Festa delle Cascate di Molina, rassegna di arti e mestieri con degustazione di piatti tipici nelle strade del suggestivo borgo medievale che domina il Parco.
To escape from a super hot day, a few kilometers from Lugana Marina there is a fresh and welcoming oasis: Molina Waterfalls Park.
The territory, characterized by the abundance of water, is made particularly suggestive by the roar of the numerous waterfalls, by the flow of streams in the narrow valley floors with steep slopes, sometimes impetuous and sometimes slower with the formation of small green lakes, and by the presence of large caves.
The park has various and well marked paths and itineraries, of different duration and difficulty: from the Bear Waterfall with its deep well, to the Green one and the Quareta, called the "Black Waterfall" with an amusing acrobatic swing that almost touches the water; from the Bear Cave, with hunting scenes painted on the walls, to the area of ​​some Mysterious Crosses engraved in the stone and the Panoramic Piazzola, with a splendid view of the Park.
In July – on the third Sunday – the Molina Waterfalls Festival takes places: arts and crafts with tasting of typical dishes in the streets of the charming medieval village overlooking the Park
Everything Flows
(Heraclitus)